In general term whatever data is available (user generated or collected) require processing and all this processed data comes in form of information. Doing this process require web development task to perform. Web developer job is to create a compatible website which used well written coding.
Since a Web Designer perform his task on basis of creative mindset and represent his thought, However developer need to understand basic designing task and develop in a way that creative design does not split at any of the movement. Web Developer is also responsible to run all applications successfully on server side
Although the task of a web developer do not end here; He/She has to add better user experience for every browse of it's developed webpage. Since Developer require to build full fledged functional website, it involves extreme methodical and logical thinking so that work goes in smoother way.
At Digital Directions, we do not train people to develop a website but aware that how they can do basic designing of website. We also train developer to develop SEO friendly website for marketing purpose, cross browser compliant, knowledge of standard html coding and aware with graphic designing skills.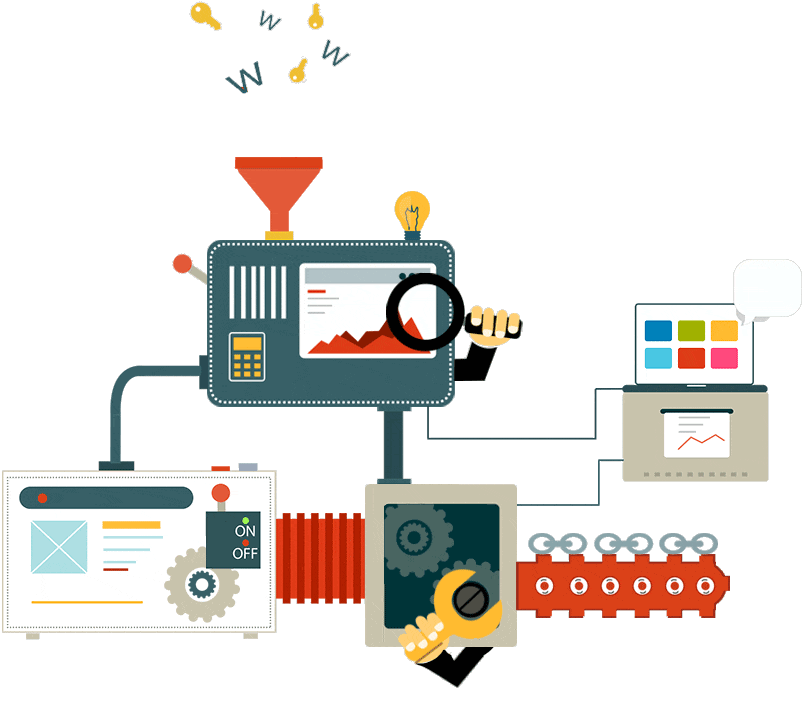 Web Development course offered by Digital Directions build confidence in student to work as individual on developing any website. Our professional development trainer always help them to enhance their skills on regular basis. The goal of Digital Directions is to build confidence in students, So they can work on website individually whether website is simple single page handled or a complex online shopping (e-commerce) website. In any platform they may good enough to build same like HTML5, Javascript, CSS3, PHP & MySQL etc.
Web development course at Digital Directions opens career options in below fields:
Ajax Programming
JQuery Programming
PHP Development
Design Development Database
WordPress Development
Development in Magento platform
C++ Programming
JAVA Development
Angular JS Development