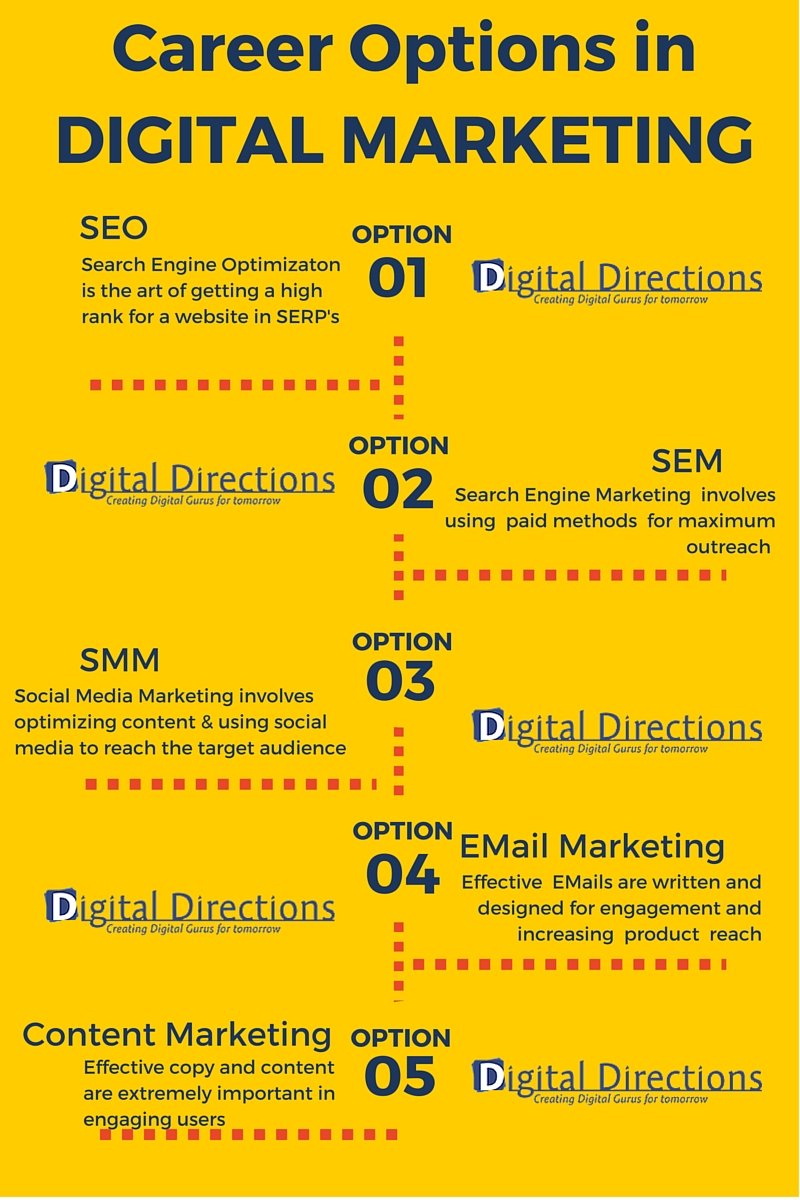 Unlimited Career Opportunities in $62 billion strong Digital Marketing Industry
The world today is getting digitized in almost every respect. Companies are hungry to create a digital presence.  Digital Marketing with its instant response, outreach, flexibility, laser sharp targeting, cost-effectiveness and convenience is complementing the traditional marketing and is creating unheard stories of internet successes. Needless to say Digital Marketing is a booming industry and provides a great career option.  In India alone there will be 15-20 lakh jobs created in this field by 2018!
More and more companies are shifting from traditional marketing to digital marketing. Organizations have realized that reaching out to customers through digital media is the need of the hour. Depending on traditional marketing is not enough. Everybody wants a share of 350 million strong internet user base in India which is growing exponentially every year.
Digital presence for any company or brand is extremely important in the current times. The reason is that digital platforms allow for a far greater outreach enabling personal interaction with real time responses. The impact that a digital campaign can have is far more effective than traditional marketing, that too at a fraction of the cost of traditional marketing.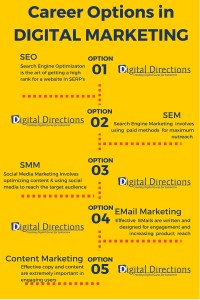 As per a study Digital Marketing Industry is worth $62 billion and is growing steadily, creating a high demand for Digital Marketing professionals. Companies are now interested in running integrated digital marketing campaigns. This is a vast field with different segments like SEM, SEO, Social Media, Content Marketing, Web Analytics, and a lot more.  It is important to have a basic knowledge of every aspect; however, specialization in any one area can lead to exponential growth.
There is a huge gap in demand and talent available in this field. Companies are frantically looking for talented professionals who can think out-of-the-box solutions for digital campaigns. Don't miss out on this opportunity. Become an industry ready professional by doing an internationally recognized OMCP certified course from Digital Directions. Become a digital guru today!