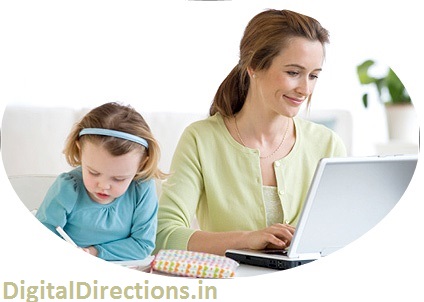 Now Earning Money while Staying at Home in India is Easy with Digital Marketing
Is earning money from home in India possible? Most of us have seen advertisements on the internet claiming to make you rich while doing jobs sitting from home in India. All these get-rich-quick schemes seem very enticing and you might have wasted money as well buying software or other stuff from many of these sites.
Don't worry! You are not alone. Many people chase the dream of getting rich quick online but have failed to do so. We all know the truth that in the real world whoever made money, even in a short time, had put in a lot of hard work. But what is true is that you can build a substantial source of income online in a short span of time.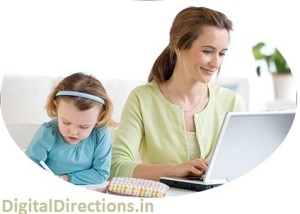 What skills will enable you to earn money online?
It is heartening to know that there are legitimate jobs available online for people working from a remote location. On Upwork alone there are over a million people across the world earning money online. Most of these people have developed skills that are useful for clients in the current business scenario. Digital Marketing is a hot career prospect which is bound to grow with the world getting digitized every day. Did you know that you can become an internationally certified Digital Marketer for less than Rs.40000 at Digital Directions?
Internet has kindled the entrepreneurial spirit worldwide. Not only big brands but individuals with innovative ideas want to maximize returns from the internet. People want talented digital marketing individuals who can help build a brand online. There is a huge talent gap hungry for people like you. You should know the basics of running a computer to start a digital marketing career,
 All you need to do is understand the world of digital marketing and its various aspects. To make a website popular or engage people you should know search engine marketing, PPC, social media marketing, search engine optimization, content marketing, email marketing, Google analytics and web analytics. You can specialize in any one area but you need to know the basics of different aspects of digital marketing.
Why do a course in Digital Marketing?
Did you know that you can become a qualified digital marketer in just two months? Digital Directions offers an OMCP certified course in Digital Marketing that can be completed in two months. Digital Marketing industry is worth $62 billion. According to a report, on Upwork alone freelancers have earned $285,000,000. You can get a high-paying digital marketing job, even as a remote worker.
Visit digitaldirections.in to learn about Digital Marketing Courses.