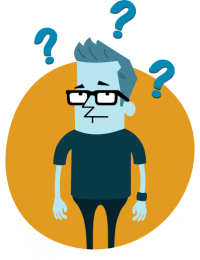 Frequently Asked Questions
Based on industry feedback and our interaction with various people across sections, we have listed few frequently asked questions. This will help you to get better understanding about our Certification Course in Digital Marketing
Do we get to work on live Projects to gain Practical Experience?
Yes, we provide live projects on completion of various topics during the Digital Marketing Training where you get practical exposure. Our industry experts and visiting faculty will provide you deeper understanding on live Projects. Our Industry experts have worked in companies like Adobe, Intuit, HCL, IBM, and many other Digital Companies. Their expertise along with live Projects will help you to get Practical exposure on Digital Marketing.
Will I get Job at end of the course?
Our Placement cell is actively interacting with various companies to get our students placed. Also, we on a continuous basis are getting hiring requirements from various companies for their Digital Marketing Jobs. Our courses are designed by industry experts in consultation with various companies; this helps our students to get placements quite fast. Apart from this, our panellists leverage there industry networks to get our students placed.
If I miss a class, do I get back up classes?
Yes, we understand you might not be able to attend a particular class or two and we shall provide you back-up classes for the same.
What about Internships?
Our Placement cell on a continuous basis is partnering with various companies for Internships. We understand that Internships are very important as it helps in gaining practical exposure and we are continuously working with companies so that our students get internships and practical exposure to the Digital Marketing Concepts.
I am student, what will I achieve at the end of the course?
There is a huge demand in the industry for Digital Marketing Professionals. Our Digital Marketing Trainings will get you job ready. Not only this, our placement cell will work to get you a Job. And if at any point of time, we find you need a revision of the course, we shall provide you the same. Infact, you can also work as part time consultant with many companies in India and abroad and earn money. We shall teach you how to do the same. So even if you studying currently, you can look at making extra money from our Digital Marketing Course or Online Marketing Course.
I am a working Professional, how will this course help me?
There is a huge demand for Digital Marketing Professionals in the industry. This demand is not only for freshers but for experienced professionals too. Our Digital Marketing Trainings will equip you with both concepts and practical experience. This will help you to fast track your career and move to Digital Industry which is offering higher salaries compared other industry fields.
What kind of Job, can I get at the end of the course?
There After completing Digital Marketing Training with us, you can get various kinds of Job, few of them we have listed below:
Search Engine Optimization Executive/Manager
Search Engine Marketing Executive /Manager
Social Media Marketing Manager/Executive
Team Leader SEM
Business Development Executive/Manager-Digital Marketing
Digital Marketing Manager/Executive or Online Marketing Manager
Head Digital Marketing
Digital Marketing Strategist
Ecommerce Marketing Manager
Online Marketing Manager
I am an Entrepreneur, How will I benefit from the Digital Marketing Course?
There is tremendous scope for Entrepreneurs, after completing our Digital Marketing Trainings. You can move your business online and now you don't need to depend on others to decide your Digital Marketing Strategy. Things like which Digital Channel should I use, how much budgets should I allocate for marketing, how can my website ranking improve, how can I increase traffic to my website, how to increase brand awareness though online channels, how do I analyse what is working and what is not, how can I use Affiliate networks and how will it help. You will have answers to all these questions and lots more after completing Digital Marketing Training at Digital Directions.