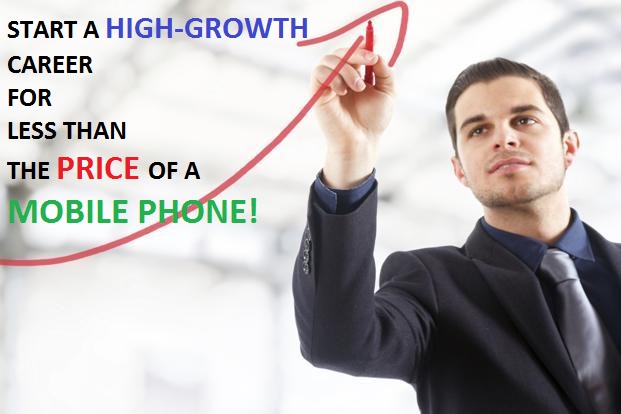 Build a Career for Yourself for Less than The Cost of a Mobile Phone!
What if we told you that you can build a career for less than the cost of a smart phone? You can be from any stream of education, be it Bachelors, Masters, Engineering, M.B.A, B.B.A or even a diploma. The average salaries in this career start from 3.5 lakhs p.a. The best part is to learn the basics all you need is two to three months. The question that might be ringing in your head is, 'What is the career that with such low time and money investment gives such high returns?'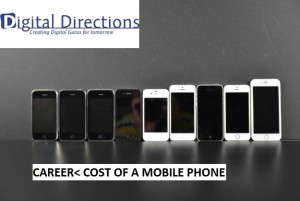 Have you been on the internet? The art of getting high returns through web presence is called Digital Marketing.  It is the most relevant career option for students, marketing executives, businesses, business heads or anybody who wants to build their own brand on the internet. Digital Marketing is the hottest career option which is bound to keep growing in the future.
How to get started in Digital Marketing?
Digital Marketing is a vast field. You should read different blogs related to:
SEO(search engine optimization)
SEM(search engine marketing)
SMO(social media optimization)
Google Adwords
Content Marketing
Email Marketing
There are various other areas involved in Digital Marketing. It is best advised to follow any leader or get trained by an expert. There are many institutes offering both online and contact based courses in Digital Marketing. You should always compare the course content offered and then choose the right option.
At Digital Directions, you can become a certified Digital Marketer for just Rs.18, 500, less than the cost of a smart phone. You will be trained to get Google Adwords and other certifications offered by Google. Also, you will get OMCP certification, an internationally recognized Digital Marketing certification. You will also get to do an internship and 100% job placement assistance if you do a course with us.
So what are you waiting for? Begin today by filling out this form here at http://goo.gl/CZaGGT
Do check our trainers' profile at http://digitaldirections.in/our-team/