An Interview with Ashish, a successful freelancer!
Hi Ashish! Tell us why you did Online Course in Digital Marketing?
I have done graduation and I had no specific skills or education to start a career. I had been reading a lot about Digital Marketing and how people were earning money through freelancing. I spend a lot of time on the internet, so I thought why not earn money online and do an Online Certificate Course in Digital Marketing.
Which area of Digital Marketing have you chosen for freelancing?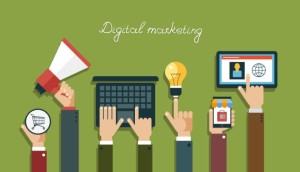 After the Online Certificate Course in Digital Marketing  at Digital Directions I learnt the basics and advanced techniques of SEO and PPC. Right now I do freelancing SEO and PPC projects. I plan to combine PPC services as well.
How much money do you make through freelancing?
I will not like to reveal the exact amount but I can say that I earn a good amount from the comfort of my home. I lead a life that I want. Digital Marketing has also given me the opportunity to pursue higher education. Also, as I complete projects I am getting referred for more work.
How and when did you get your first project?
The Online Marketing Course in Digital Marketing helped me with live projects. The trainers at Digital Directions provided information regarding freelancing sites like Upwork, etc. and also talked about how to get projects. My first project was in SEO for a niche website. The tips and tricks taught during the online digital marketing course helped me get a good ranking for my client.
Is it very difficult to survive as a freelancer?
It is definitely a challenge but I would say, if you do good work and your client is happy with the results, you can get projects easily. It is not only big organizations but many individuals who want to run and do digital marketing for their own online business. I generally work for independent business owners. Plus, the internationally recognized OMCP certification added value to my resume and it was easy for clients to trust me.
Would you recommend Digital Directions to others?
Yes, definitely. To join Digital Directions was the best decision of my life. Doing the Online Certificate Course in Digital Marketing has been my best investment. It has given me a career and the freedom to lead life on my own terms.
Thank you Ashish for sharing your journey. We wish you success in all your future projects.
NOTE: To know more about Online Certificate Course in Digital Marketing visit www.digitaldirections.in